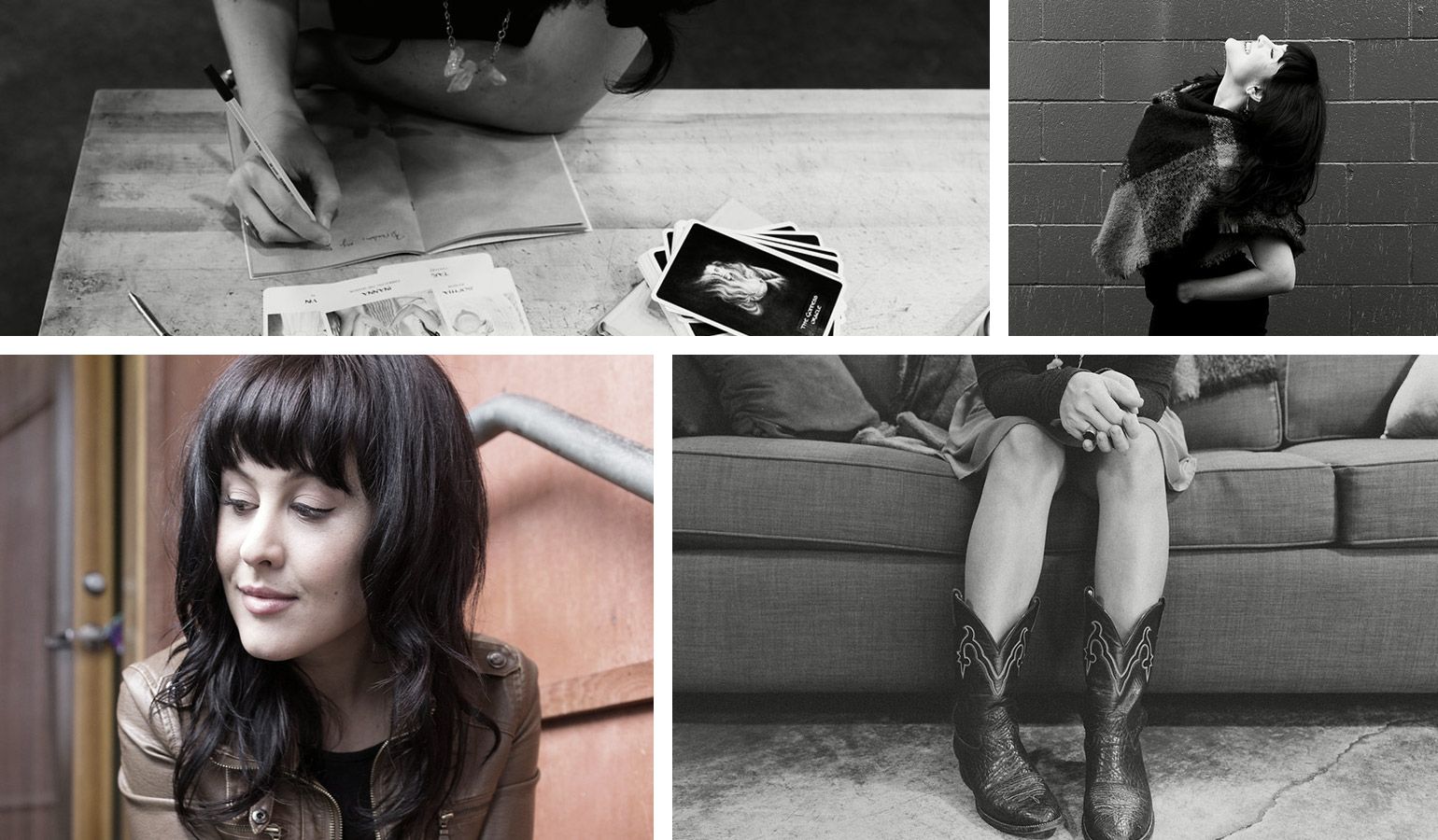 Alexandra
Is it possible to *not* have a huge girl crush
Alexandra Franzen
? She is my favorite blogger, inspiration, and all around strong, brave, fab gal. And she graciously agreed to be interviewed, too. Can life get much better?
And here is Alexandra!
Alexandra with Joanna Powell Colbert. Awesome babes!
1. What is the name of your business and what do you tell other people you do? (such as author, teacher, designer)
I'm a self-employed writer.
People hire me to write books, blog posts, newsletters, video scripts, keynote talks, educational materials, and things like that. You could call me a "ghostwriter." That's probably the most accurate label for what I do!
Most of my clients are in the health / wellness / personal development realm, which is swell, because I'm completely fascinated by human transformation, goal-setting, motivation, psychology, fitness, and all that jazz.
I also have my own personal (i.e., non-client-related) writing projects, like my blog, advice column, books, and whatnot.
Basically: I play with words and somehow... I've finagled a way to make it my full-time job. I'm a fortunate gal.
2. How long have you been self-employed? What convinced you to become an entrepreneur?
I've been self-employed (in a full-time capacity) for just over 5 years.
I became self-employed because I really didn't have a choice. I was so desperately miserable working at a 9-to-5 job in a cubicle. It got to the point where I was sobbing in the bathroom, sick to my stomach, just completely out of whack. I knew if I remained in that kind of career, I would just... fall apart. I had to leave, for my health and sanity. So I made the leap. That was that.
3. Entrepreneurs rarely stay in one place. How many careers have you had?
I started my career working in public broadcasting.
I had mixed-bag, hybrid position that sorta spanned "admin assistant / project manager / promotional ad writer / occasional producer."
During that time, I also dabbled around doing various kinds of freelance writing as a "side gig," on top of my full time job.
Technical writing, resume writing, cover letter writing, copywriting, ghostwriting, little of this, little of that.
I had to try a "sampler platter" of writing gigs before I figured out my strengths and passions. The trial and error continues to this day!
But trying new stuff is great. I love the continual evolution of my life, career, and body of work. I mean, who wants to do the same exact thing 365 days a year, forever?
4. What are some of the aspects of your current job that people don't see? For example, most people don't understand how much marketing is done by the authors themselves instead of a publisher.
Hmmm... people generally don't see my behind-the-scenes, working-at-home outfits, which mostly consist of kimono robes or a tank top with no pants! Haha.
5. Who and what inspires you on those inevitable rough days?
My mom and dad.
RuPaul.
My friends, both online and offline.
Ultra-disciplined, amazing people that I've met in the fitness world. (I looooove female bodybuilders. So inspiring.)
GREAT MUSIC! Music uplifts me like nothing else. I am obsessed with Spotify and I build new playlists all the time.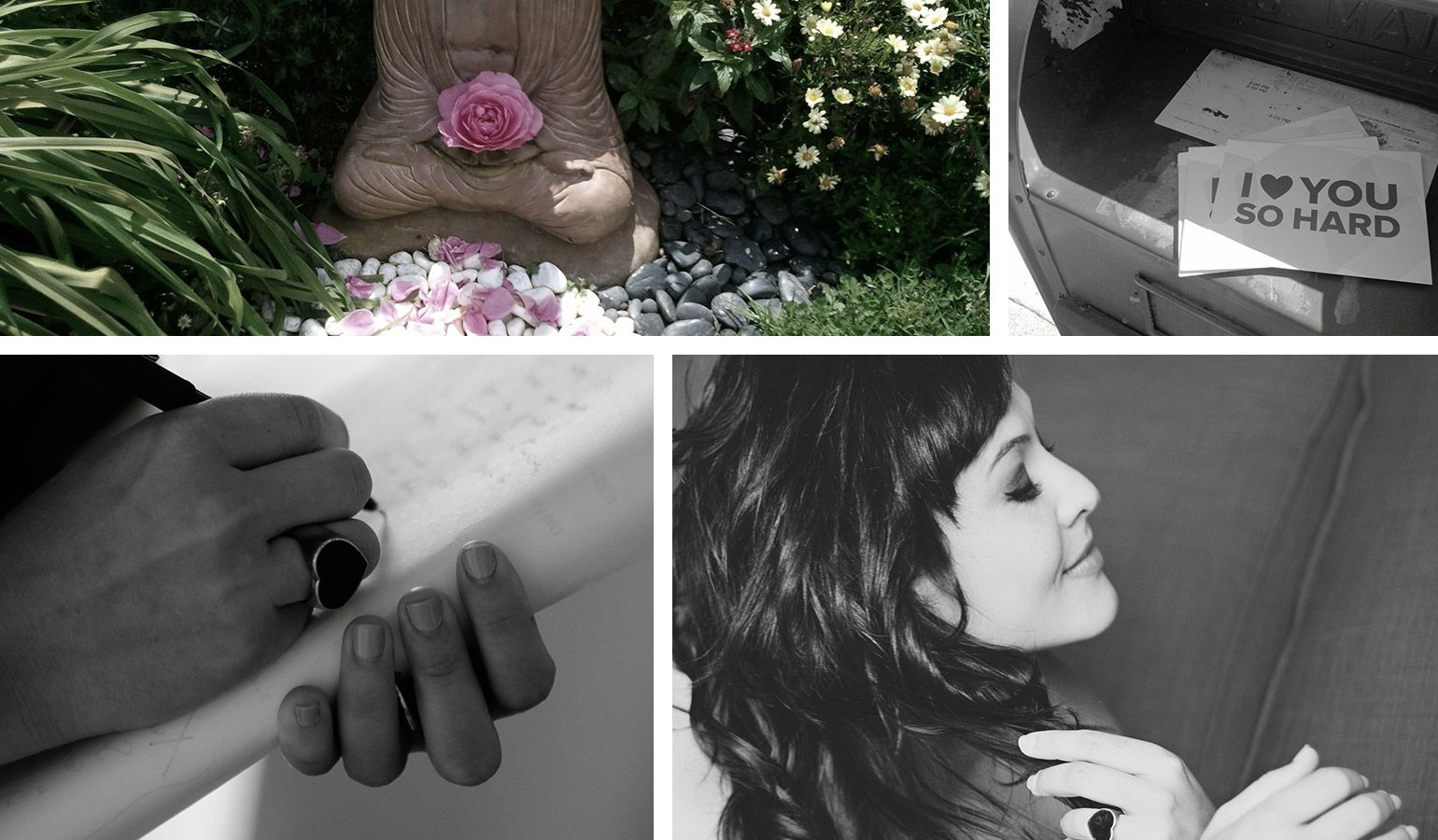 6. Name a few of your current projects. For example, conferences, publicity, design process, what you have for sale.
I am currently finishing up my first sci-fi novel! A total passion project. It's called
So This Is The End.
I have a couple of other e-books and print books in my
Shop
, including my debut novel,
Milk & Honey
, which is very smutty. A good summer beach read!
Aside from that, I have a neat e-course called
Unstoppable
, which is for anyone who struggles to find the time, energy and inspiration to write consistently. It's got recordings plus written lessons, writing prompts, all kinds of good stuff to help you get un-blocked and get the words flowing.
7. What are your recommendations for women who are interested in pursuing self-employment?
If you want to pursue self-employment, think of it like training for a marathon, getting married or committing to a life partner, or giving a blow job.
You need to be really devoted, really passionate, and really enthusiastic! Or it's gonna suck! And not in a good way! Ha!
If you're just sorta "half-committed," but not one hundred percent "into it," it's going to be a bummer for you & for your clients and customers, too.
ALL IN, total devotion, or don't bother.